Social media platforms like Twitter, Facebook, Instagram, and LinkedIn are home to millions of users from around the world. These users across different age groups and demographics represent a wealth of consumers who frequently look online for businesses offering the products and services they require. Effective social media management has become necessary for all companies that wish to maintain a successful and engaging online presence to connect with new and existing customers.
Rocket Driver's white label social media posting services include planning content, production of content, and graphic design on all relevant social media channels.
Whether you're a new entrepreneur, start-up, or a seasoned agency accustomed to selling Social Media services, we provide tangible results and the best value for money in the global digital marketing industry.
Here's a guide to Rocket Driver's white label social media management services for marketing agencies.
A guide to white label social media services for digital marketing agencies
Social media marketing campaigns designed by experienced social media experts at a white label digital marketing agency will boost your client's online business profile . It will increase the visibility and searchability of your client's business online, thus helping thousands of new customers find their products and services. Visitors to your client's website and social media handles can be converted into leads, and over time, your client's business will experience record profits and more growth.
The business and retail industry is going through rapid and unfettered change. As such, it is up to businesses to make sure their marketing strategies are helping them stay competitive in their respective industries.
Consumers are spoiled with choice, with a plethora of businesses offering comparable high-quality goods and services. An effective and engaging social media marketing campaign developed by white label marketing experts can harness the power of social media to help your client's business succeed online.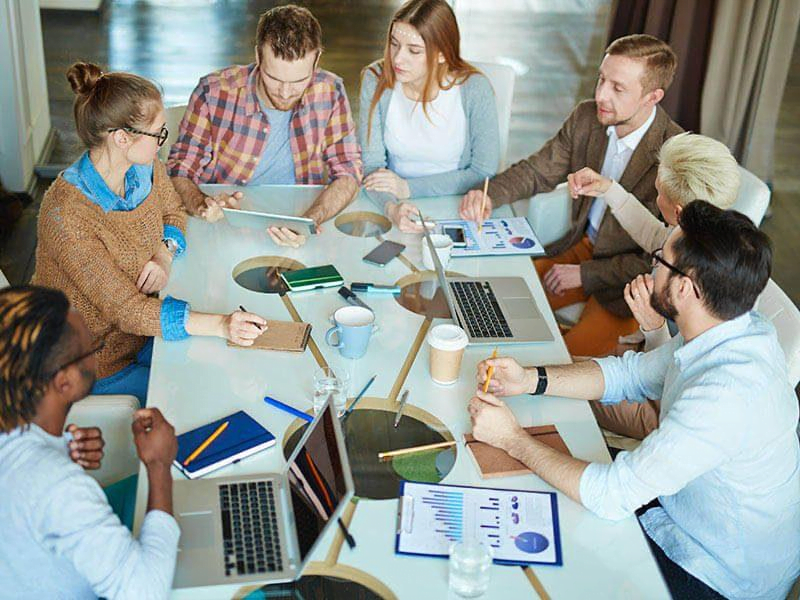 Why you should outsource social media management services to a white label marketing agency
With Rocket Driver's state-of-the-art marketing technologies and experienced team, your client can expect more targeted traffic, qualified leads, and more revenue with a customized social media marketing campaign designed specifically for their business.
White label social media management services provided by our content marketing specialists at Rocket Driver are highly effective at helping local, regional, national, and global businesses boost their leads and increase their revenue. Traffic will also be directed to your client's website and social media platforms through our premium white label content & copywriting services.
By outsourcing social media management services to our white label marketing experts, you can provide your clients with eye-catching content that will attract more traffic. Your client's business will become more profitable, and they will be incentivized to continue their relationship with your agency.
Not all digital marketing agencies have the scope or organizational capacity to do all their marketing in-house. While an agency may excel at graphic design, it may not be able to provide the same quality of SEO or social media management services.
Rocket Driver's digital marketing specialists have years of experience producing high-quality online marketing campaigns for different brands. Their digital marketing solutions are affordable, customizable, and scalable. You can use your own brand name for the digital marketing solutions they provide and take full credit for the services you pay them for.
Attempting to provide every single digital marketing service in-house can affect the quality of the service. Your clients may grow dissatisfied with your organization and end their relationship with you for good.
On the other hand, digital marketing specialists at a white label digital marketing agency will consistently provide high-quality digital marketing solutions for your agency. Your clients will be confident that they will always receive the same high-quality services, and by word of mouth and online, you will acquire more clients who will be eager to do business with your top-notch agency.
Access the best white label marketing solutions at Rocket Driver
Even if your digital marketing agency lacks the resources or employees to offer every service in-house, that's no reason to say no to a client. Outsource your digital marketing services to our white label digital marketing agency and impress your clients with the quality of work you provide them.
At Rocket Driver, we are a full-service white label digital marketing agency offering white label services to digital agencies across the globe. Agencies can outsource their work to our white label digital marketing experts, Rocket Driver, and maintain excellent relationships with their clients.
We provide high-quality marketing and SEO services, including White Label SEO, White Label Content and Copywriting, White Label Web Design, White Label Graphic Design Services, White Label Digital Marketing, and Social Media Management services.
Our team comprises highly experienced marketing experts committed to helping digital marketing agencies deliver exceptional services to their clients. Our white label services can be customized to meet the unique needs of each individual agency.
Book 1:1 Demo 1 with Tom Lombardi, one of the founding partners, will take you on a 45 – 60 minute, 1-ON-1 tour of the Rocket Driver Partnership to prove how awesome we are!
You can also contact us on our website to learn more about our affordable white label SEO services for businesses.